later this year, an exhibition at the museum of modern art (MoMA) in new york will explore the work of a new generation of chinese architects and their commitment to social and environmental sustainability. titled "reuse, renew, recycle: recent architecture from China", the exhibition highlights eight projects – by companies such as amateur architecture studio, archi-union, and studio zhu pei – which range from the adaptive reuse of old industrial buildings, the recycling of construction materials and the reinterpretation of old construction techniques, to the economic revitalization of rural villages or entire regions through non-invasive architectural insertions.
vector architects, alila yangshuo hotel, yangshuo, guilin, guangxi, china, 2013-2017
image by hao chen | top image by shengliang su | read more about the project on designboom here
The exhibition was developed as a result of a four-year research initiative, which included in-depth conversations with the architects involved and on-site visits to all of the projects on display. the presentation will include a wide range of models, drawings, photographs, videos and architectural models taken from of MoMA recent acquisition of around 160 works of contemporary Chinese architecture. the architects and projects presented seek to illustrate what it means to build in China today and explore how modern architecture can be firmly anchored in the country's unique cultural context.
to learn more about the exhibition, which is due to open on september 18, 2021, designboom spoke with martino stierli, philip johnson's chief curator of architecture and design at MoMA. read the entire conversation below.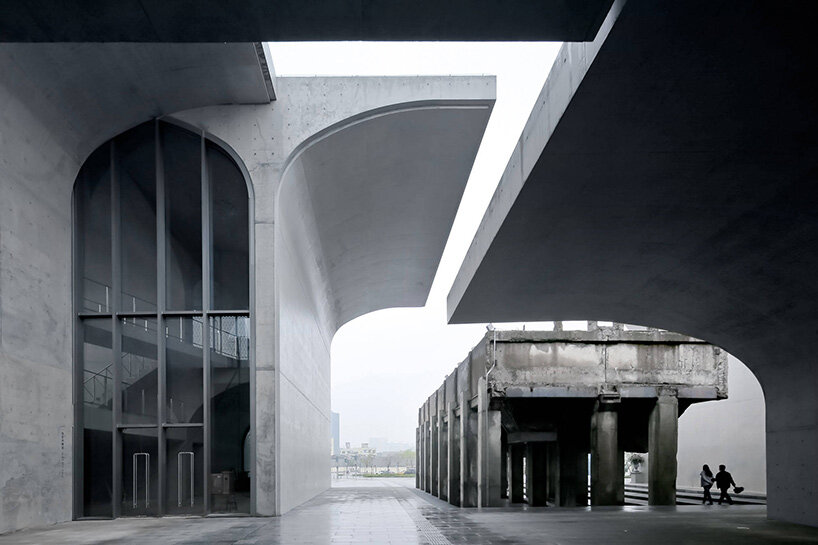 atelier deshaus, long museum west bund, shanghai, china, 2012-2013 | image by shengliang su
read more about the project on designboom here
designboom (DB): Can you present the four-year research initiative that led to the exhibition, and what was it all about?
Martino Stierli (MS): in 2016, I was invited by a delegation of tongji university to contribute a conference. they had a program related to the bauhaus and they invited a number of international academics. I accepted this invitation, but I asked that they present contemporary works to us in China, and they were very generous. Professor Xiangning Li, an expert in contemporary Chinese architecture, organized a research trip for me, which he also participated in, and we spent about a week on the road. he introduced me to the key figures in the field and it became immediately clear that there was a very lively and rich contemporary conversation that was quite different from what our perception of contemporary Chinese architecture was. I felt it was worth continuing, so I continued to make annual trips where I deepened this research – first with the help of xiangning li, but also by myself and with evangelos kotsioris, who helped me with this project. It really started out as something almost accidental, but I realized, once there, that it was definitely worth digging into.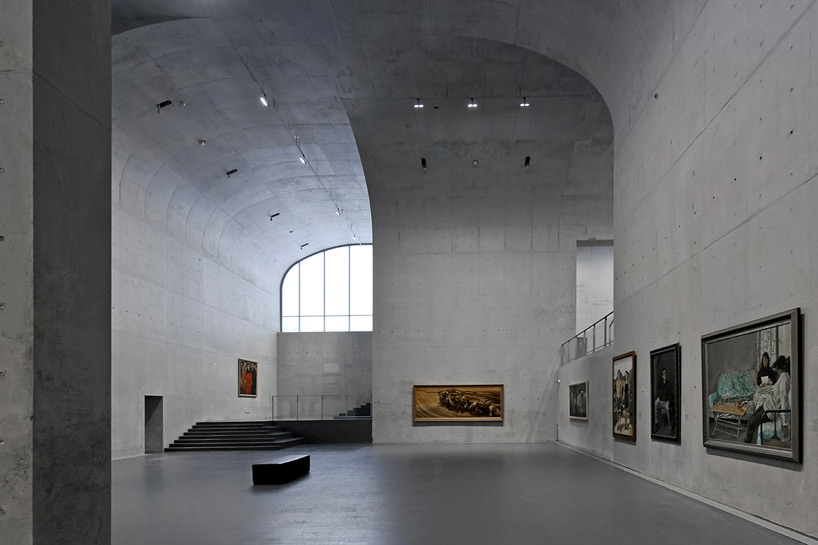 atelier deshaus, long museum west bund, shanghai, china, 2012-2013 | su shengliang image
DB: In your research, what have you learned about contemporary Chinese architecture that you may not have known before? did something surprise you?
MRS: In recent years, what really made the news in architecture are these urban megaprojects, which are very often written by kinds of "starchitects" – mainly Western countries. there is an incredible, massive urban transformation on a very, very large scale. what I discovered, to my surprise, was that there was this young generation of architects who were perhaps a little critical of this very rapid transformation, and who were trying to find a different way of approaching things – something that is unmistakably formal language, but also resonates with China's rich, cultural and material traditions. that's what I was really interested in pursuing. I think these projects are relatively small scale and they are not necessarily in large urban centers. very often they try to engage with the local population and help recreate economies in areas that have been depopulated by this massive flooding in cities in the recent past.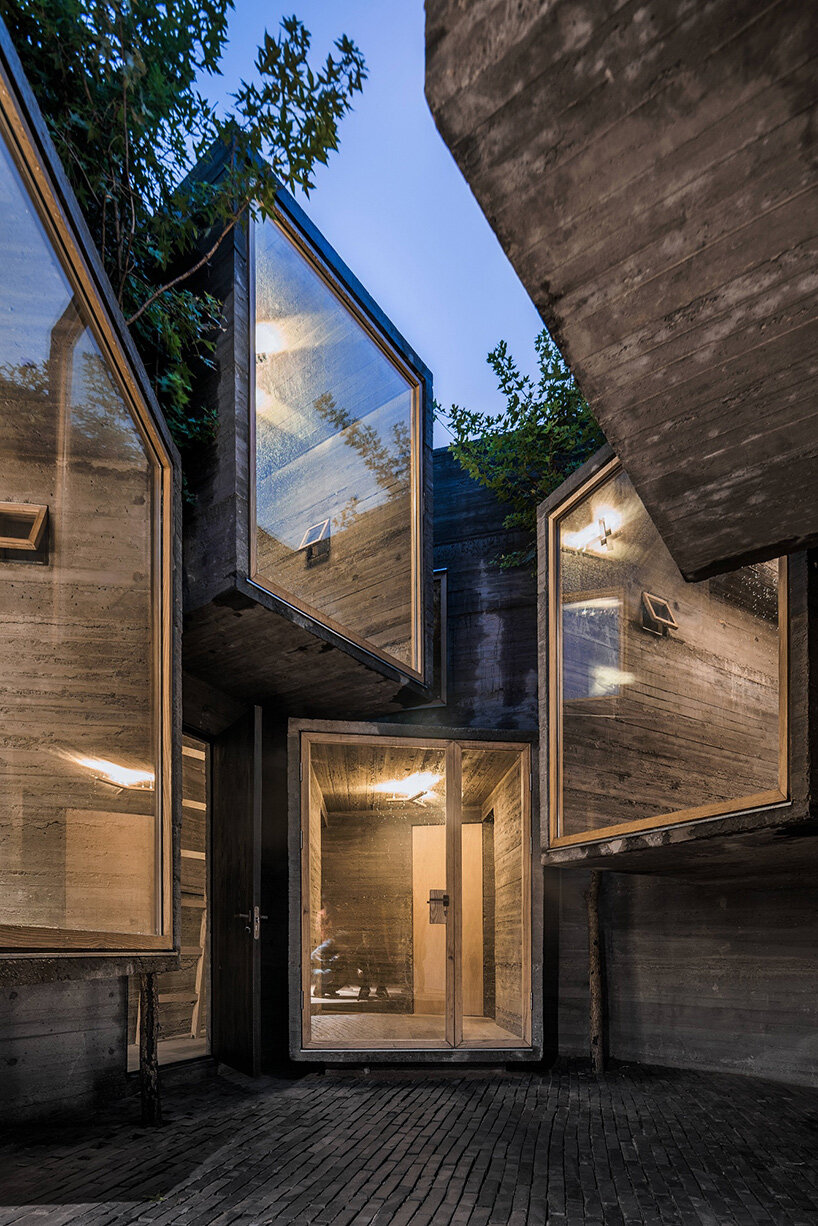 zhang ke, micro-hutong, beijing, china, 2016 | wu qingshan image
read more about the project on designboom here
DB: What are some of the factors that influenced the work of these architects, compared to the generations that preceded them?
MRS: it's a really interesting and complex question. I think there are several factors to consider. we are talking about independent architectural firms, while the vast majority of construction in China continues to be carried out by official state-run design firms. I think the central government, until recently, seemed to favor big international names, as opposed to local talent. it is therefore an opportunity.
there has also been this change in recent years in state policy. you are probably aware that at some point the party decided not to continue with what they call "strange architecture". so I think it was, to some extent, a change in policy and a growing awareness within the Chinese government that perhaps this extreme push towards urbanization has created huge social and ecological problems.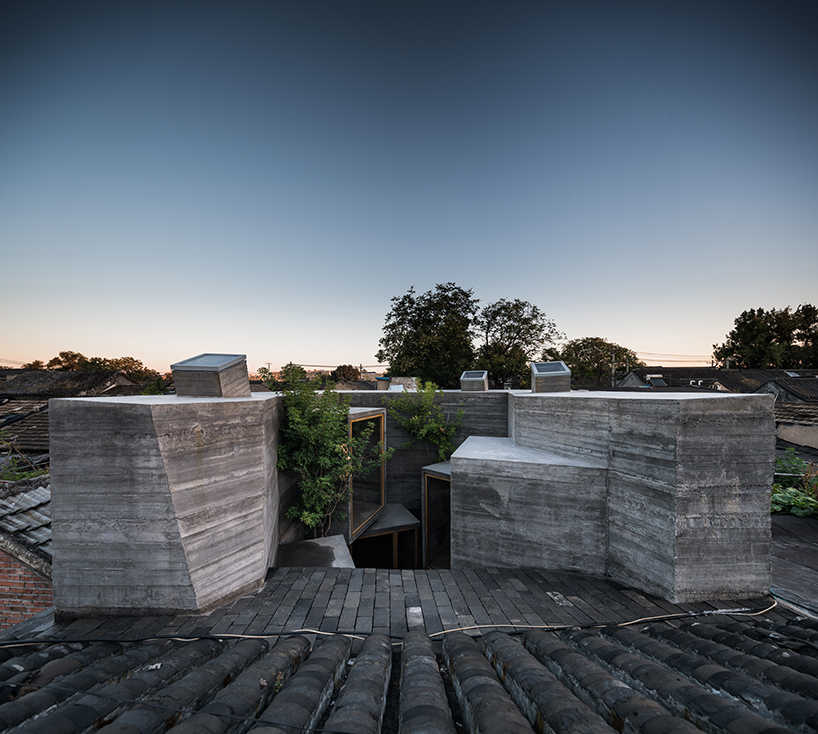 zhang ke, micro-hutong, beijing, china, 2016 | wu qingshan image
MS (continued): an interesting example is the work of xu tiantian, a female architect from Beijing who worked in Songyang County. this is a technical collaboration with the local government in songyang, which has really tried to harness contemporary architecture to rebuild a rural economy – essentially creating places for the production of agricultural products grown in the region. people can then find jobs so that they do not all move to the big cities and further depopulate the region.
it is also a generational thing. many of these architects were trained in the West and / or worked in these foreign offices. there is also the psychology of realization that the world has evolved, and the need to be increasingly aware of the limited resources and the enormous impact that the incredible construction of the last decades has had on the natural environment. .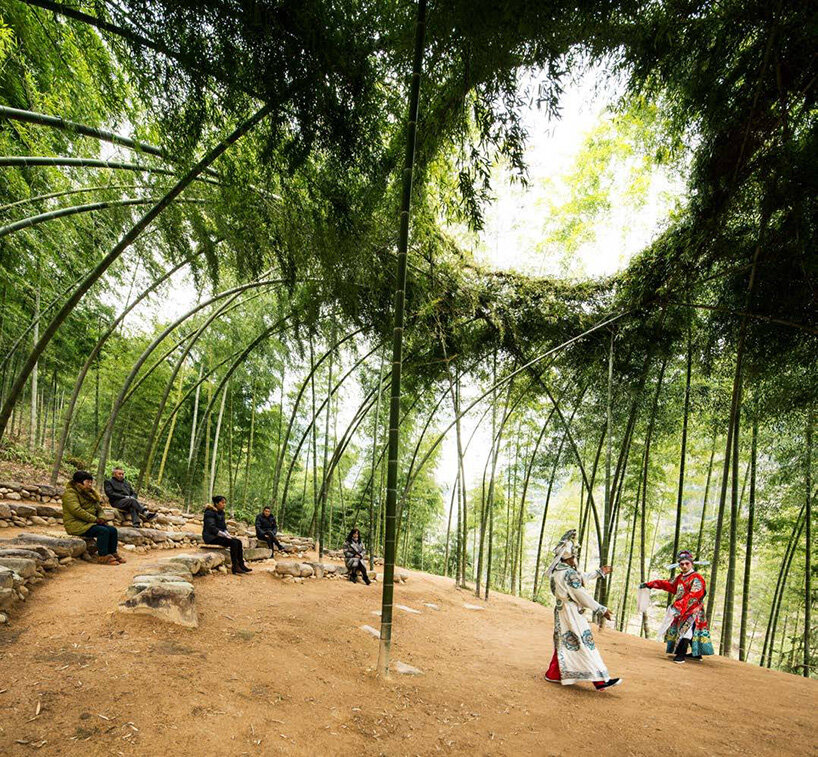 DnA_design and architecture, bamboo theater, hengkeng village, songyang, china, 2015 | image by wang ziling
DB: what were the selection criteria for the eight projects included in the exhibition?
MRS: we tried to take advantage of the acquisition we made [around 160 works of chinese contemporary architecture]. the idea is maybe to have a future iteration with a different theme, but from this same very big acquisition. we felt very strongly that we wanted to work around this theme of social and ecological sustainability – projects with existing structures, cultural crafts, material traditions, etc. we started with that idea, then we proceeded with our acquisition and figured out what works best in this category.