The architecture and design industry is built on forward-looking ideas brought to life by innovative individuals. The emergence of Web3 and the metaverse offers new platforms and opportunities for the curious in the industry to test the limits of design.
Interior Design's Metaverse Architecture and Design (MAD) Awards, produced in partnership with digby, are the industry's premier awards program recognizing people, projects and brands that leverage their creative thinking to design for the Metaverse. .
"As Web3 sweeps through the design and architecture community, including the next generation of designers, we're thrilled to announce our industry's first awards program built around the metaverse," said Cindy Allen, Managing Editor. Head of Interior Design, a global media and event brand and trusted advisor to the A+D community, and Chief Design Officer of SANDOW Design Group. "We are thrilled to partner with digby to bring you the MAD Awards and celebrate the individuals and companies who drive change with creativity and ingenuity by leveraging emerging technologies. Interior design has always encouraged and promoted great design… everywhere – in any universe! ".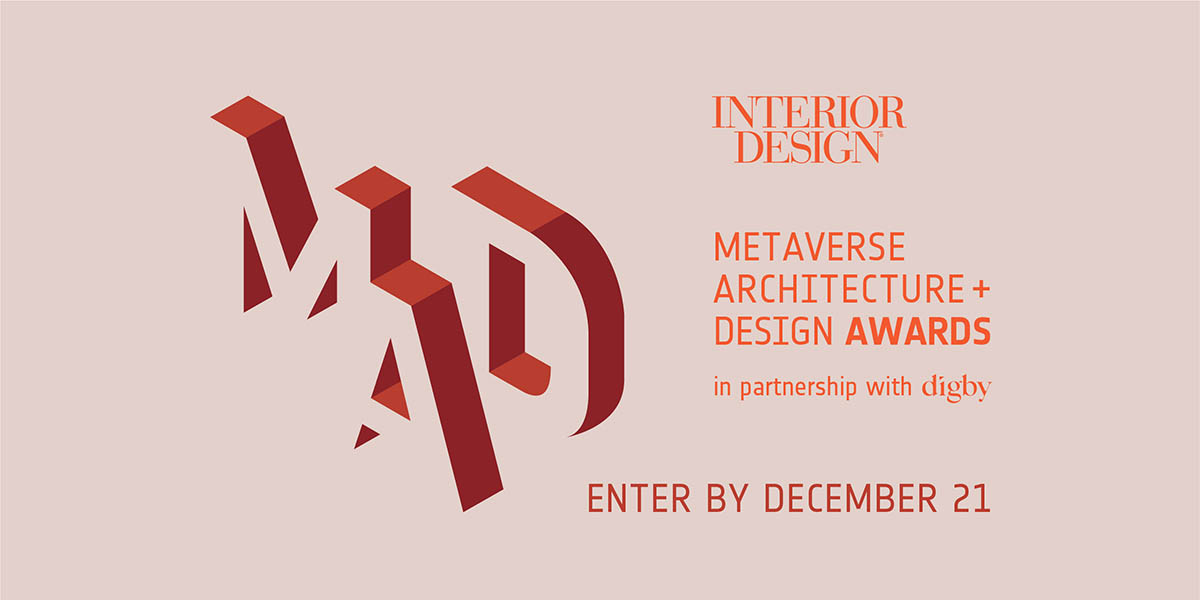 Image courtesy of Metaverse Architecture and Design (MAD) Awards
Interior Design has a rich history of recognizing design excellence through its awards programs, including Best of Year Awards, NYCxDESIGN Awards and HiP Awards at NeoCon.
"As we connected with designers, makers and builders, we quickly realized the amount of significant initial work being done in this space and felt it needed a platform where it could be shared and celebrated," said Andrew Lane, who co-founded digby, a digital consultancy, technology innovation and retail company, with Tessa Bain. "From there, it was only natural for us to partner with SANDOW Design Group and Interior Design, who have a long history of promoting the industry, to create this new offering to highlight the exciting creative work developed outside of the physical world," adds Bain.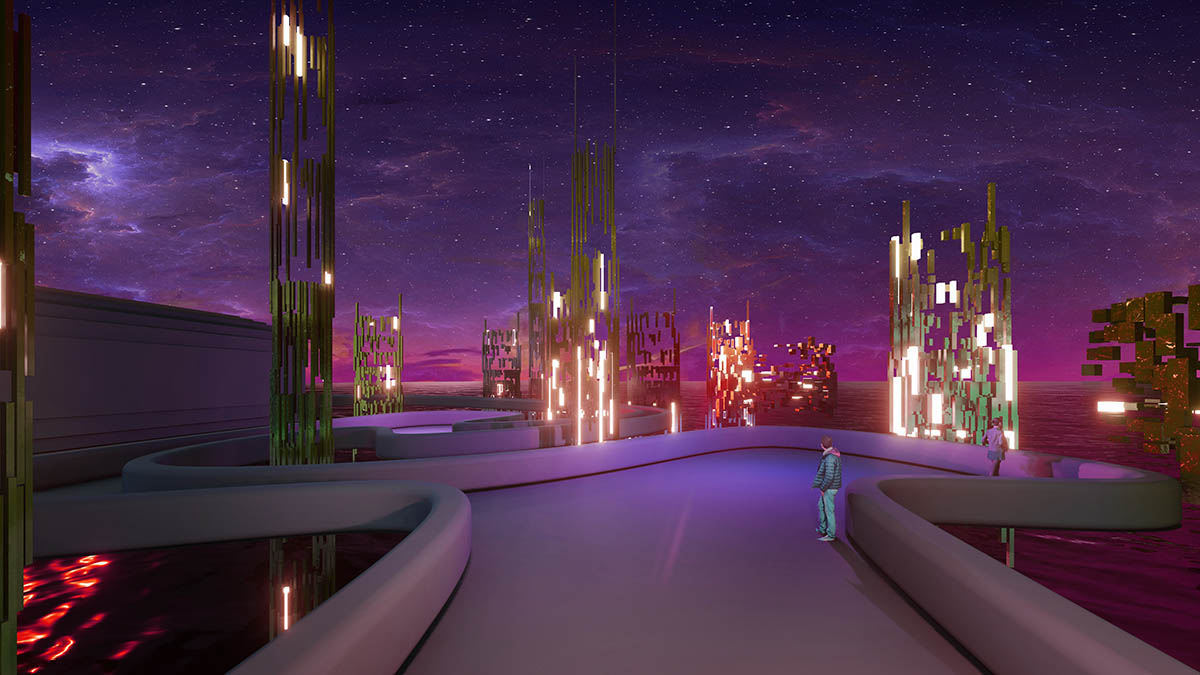 In another exciting industry first, the MAD Awards ceremony will take place live in the Spatial.io metaverse. Spatial.io is a collaborative community platform for cultural events, brand experiences and creative exhibitions, all in the virtual world.
"Spatial enables communities to create and host stunning virtual worlds for live events, musical performances, NFT art galleries, parades, conferences, watch parties, to name a few -uns," said Anand Agarawala, CEO and co-founder of Spatial.
"We are delighted that our first awards ceremony celebrates the next generation of designers, something so fundamental to Spatial's legacy. Immersive architectural experiences allow anyone around the world to actively participate in these momentous events. "
MAD Innovation Award categories include awards for Metaverse Destination, Impossible Physics, Workplace Extension, Digital Twinning, Immersive Digital Art, AI-Generated Design, Unreal Advertising, and Blockchain Technology (NFT).
The unbuilt and built categories within the metaverse include awards for commercial, residential, hotel, and experiential projects as well as awards for products.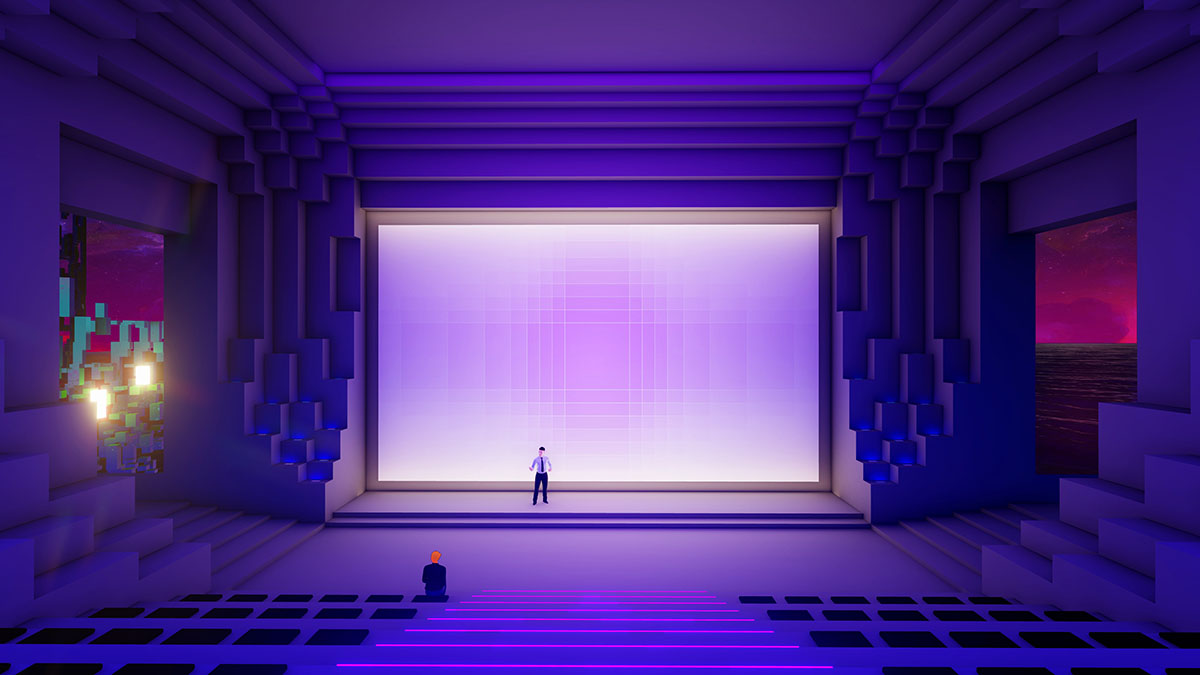 There will be special recognition awards for top design talent for Web3, including Designer of the Future, Firm of the Future (50+ employees), Studio of the Future (less than 50 employees), Digital Design Partner, Innovation Award and Student of the Year. There will also be a student category, celebrating our future innovators and budding creators.
Early bird registration will open October 24, 2022 and the final registration deadline will be December 21, 2022. The price for early bird registration is $250 and regular entry is $299. The student price will be $25 per entry.
Entries will be judged by a panel of reputable media, designers, Web3 specialists and industry professionals. Finalists will be notified in February 2023, with the award ceremony in March 2023.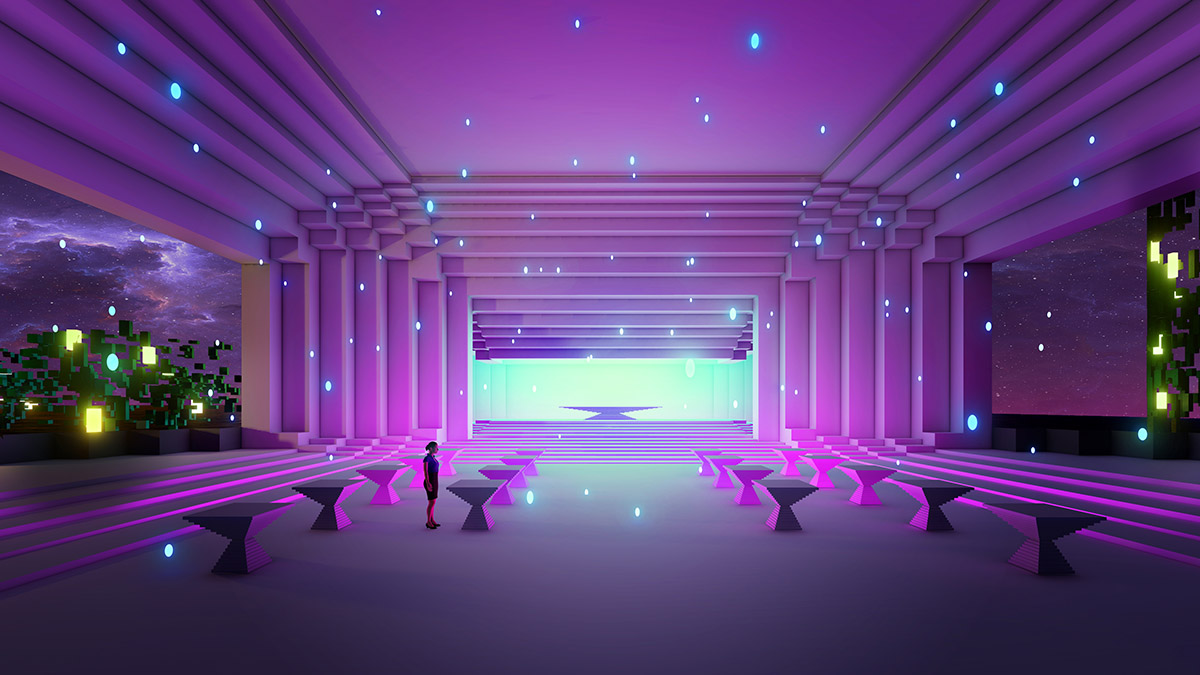 For more information on the submission process and timeline, visit the awards website.
As part of their ongoing collaboration, SANDOW Design Group and digby are producing a new podcast called "Barrier to Entry". The 10-episode first season will highlight the growing relationship between design and Web3, showcasing recent trends and innovations related to the architecture and design industry. The series will launch this year on the SURROUND podcast network.
All renders courtesy of Spatial.io unless otherwise noted.
> via Interior Design