Proposed five-storey residential building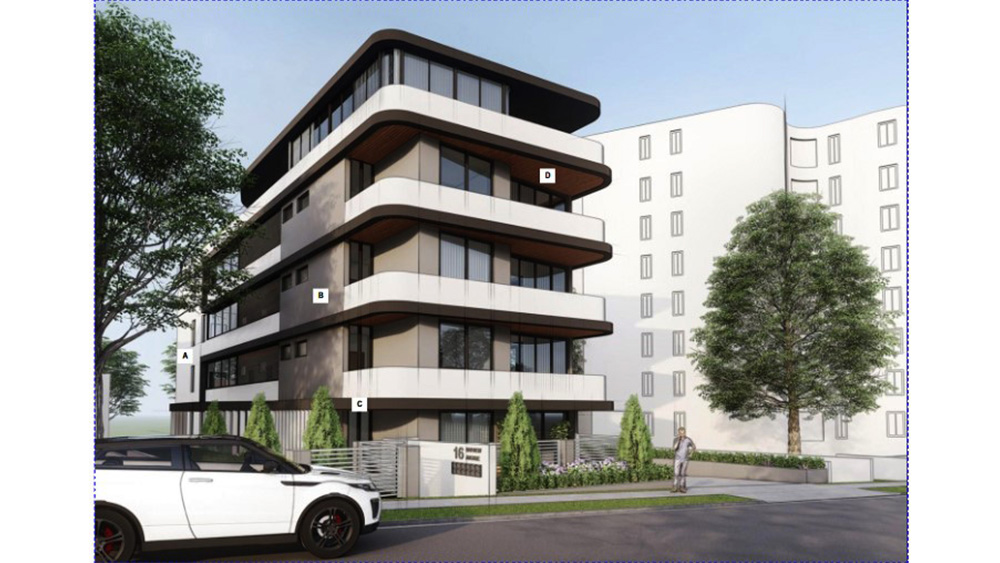 Plans for a five-story residential building at 16 Bayview Ave, The Entrance, are now open for public comment.
There will be 13 units on the vacant 800m² block, comprising four one-bedroom units, seven two-bedroom units and two three-bedroom units, including two accessible units.
The development offers a variation in the maximum building height for the site, claiming that it is not out of character with other redevelopments in the area and comparable to the adjacent eight-story building.
There will be parking and storage in the basement and all levels will each contain three units, except the upper level which will only have a three bedroom unit with balcony.
In design, almost half of the area is common open space on the ground floor and on the roof, with more active areas grouped together and more passive areas together for acoustic privacy.
The development application (DA 578/2021) indicates that it will be a high-quality building using highly articulated facades to hide its volume, although it is compatible with the character of the environment, and landscaping will improve the streetscape.
Public comments on the DA are open until July 12.
Sue Murray